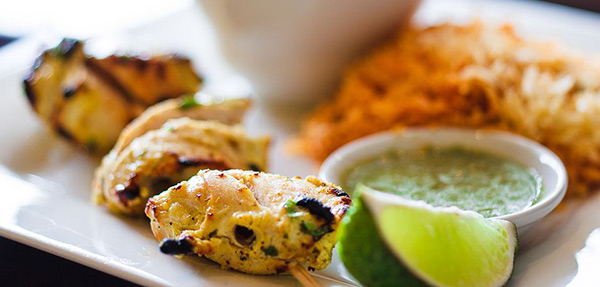 We at Silver Coin believe that every man should treat himself like a king. Looking back into the Indian historical era, the Guptas, the Mauryas, the Marathas, the Mughals, the Persians; all have left their mark on Indians.
Their lavish lifestyle, love for intricate architecture, music, art, poetry and cuisine is legendry, and they left behind a legacy of traditions for others to follow. We at Silver Coin, try to recreate this special lifestyle, the tastes for the rich and famous, the grand and the fine.
Come visit us to experience royal cuisine, ambiance and the service rendered to you on a silver platter!
The secret of the masterly art of Indian cooking requires a thorough knowledge of the aura of each spice and its blend with other spices. The characteristic of each curry relies entirely on the balance of herbs and spices that goes into it's creation. In India, local influence distinguishes curries from one region to another.
These spices and herbs are used not just for flavor's and aroma but for their digestive and nutritional values. Chilies are rich in vitamin C, fenugreek peps up liver function, ginger and pepper corn aid digestion, mint aids in cooling, while coriander is good for the kidneys. Good wholesome meal and good health are closely linked at "Silver Coin".
We only use fresh ingredients to prepare our dishes that are as nutritious as they are delicious.
Tantalize your palette with the flavors of Indian spices with us, and your taste buds will agree! We also offer vegan & kosher options.